Anevia
Software solution to manage all flow logistics including encoding, formatting and storage for telecom operators or establishments that welcome people (hospitals, hotels, etc.).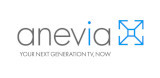 Followed by:
Vincent Bazi

Vehicles affected:
FCPI NextStage CAP 2021

FCPI NextStage CAP 2022 IR

FCPI NextStage CAP 2023 ISF

FCPI NextStage CAP 2024 IR
Laurent Lafarge
CEO
Laurent benefits from 30 years of experience in the high-tech sector, notably at Hewlett-Packard where he was Managing Director of Services and Support, then Managing Director of the IT and Enterprise Solutions activity. Laurent was then Vice President Europe and President of Lucent Technologies France and finally COO and CEO of Comverse Netcentrex (a company specialized in IP telephony). He was Chairman of the Board of Directors and Director before becoming CEO of Anevia in February 2015.