Agripower
Sale and installation of methanisation units for the agricultural sector.
Headquarters:
Carquefou, Loire-Atlantique
Followed by:
Vincent Bazi

Vehicles affected:
FCPI NextStage CAP 2021

FCPI NextStage CAP 2023 ISF

FCPI NextStage CAP 2022 IR

FCPI NextStage CAP 2024 IR

FIP NextStage Convictions 2024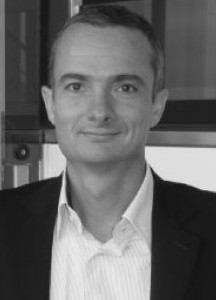 Eric Locoq
Chairman and CEO
Eric holds a Master's degree in Engineering Physics from the Ecole Nationale Supérieure de Physique de Grenoble. In addition, he obtained a double degree in commercial engineering from the Ecole Nationale Supérieure des Télécommunications de Bretagne and EM-Lyon. He began his career as a sales representative for key accounts at Matra Nortel and then acquired Perrinel, a family-owned SME specialising in heating and ventilation technology.
In 2008 he created the company Vuelto Group, specialising in the design and installation of photovoltaic roof panels. In 2012, he sold his shares in the previous companies and following a change in French regulations, he created Agripower. He is also a member of the Supervisory Board of Methanor (€8.5m capitalization), a company listed on Euronext Growth involved in the financing of methanization units.